Nigerians who could not hide their anger and frustration have taken to social media to blame Big Brother for what he did during Friday night arena games. During the task, the first team were delayed by Biggie for not following the rules as instructed by Big Brother.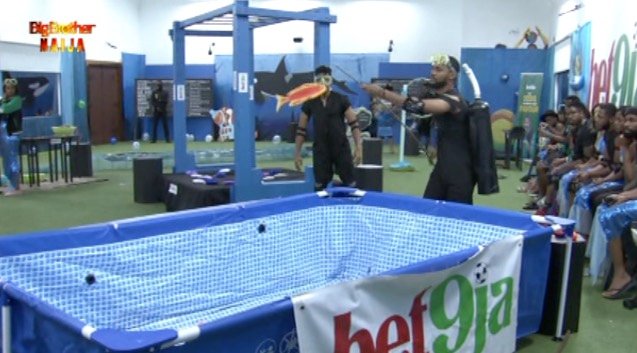 The team kept on repeating the task until they got it right and this made them finish in 5minutes 30seconds. Nigerians think Big Brother did not do well by using the first team as a scape goat for other teams. Some said Big Brother could have explained better to the housemates and if possible organize some Ninja's to rehearse the task for the housemates to understand better.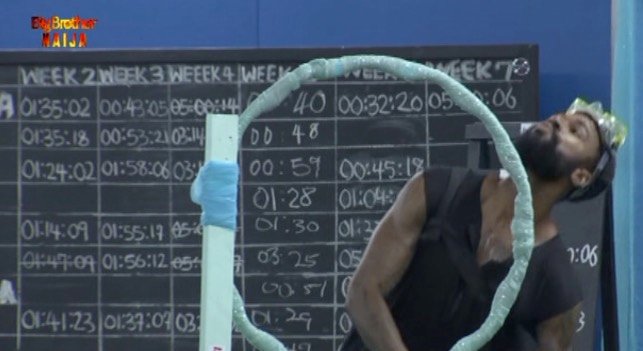 Omashola who happened to be in the first team could not hide his feelings as he almost broke down in tears. People think the first team should be allowed to redo the task because of the delays from correcting them.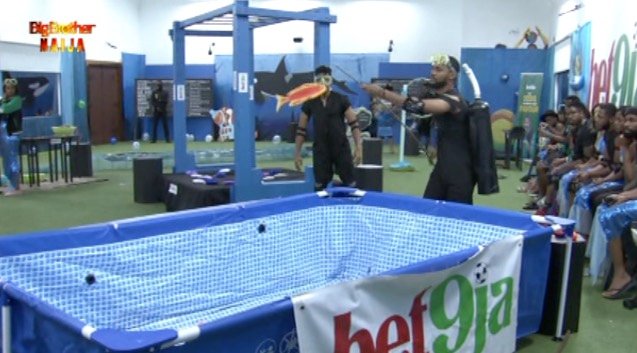 See some reactions below:
Biggie and ojoro are 5&6

— Asiru Omoyemi (@AsiruOmoyemi) August 16, 2019
Biggie is so annoying…he never explains arena games clearly until the first team or person falls victim. #BBNaija

— Annie (@damsyannie) August 16, 2019
Biggie it's unfair you should have allow 1st team to start again

— Back2Back (@Back2Ba90466546) August 16, 2019
Omashola is going to kill someone tonight 🤣🤣🤣🤣, Gidone I feel for you

— joey mokone (@joey_mokone) August 16, 2019
@BBNaija just check d comments and see u are a scam, fraud, bias and a confuse organizer, do d needful concerning team 1, Dont use them as scapegoat

— 38years Omashola Is My Speck, Dont Want No Fluffy (@38yearsF) August 16, 2019
Where is your fairness here! What are the ninjas there for? They should be the ones to do the first demo … bunch of bs organisers!!! #BBNaija

— AdannaEdwards (@AdaPretty12) August 16, 2019
Biggie cheated team 1. Periodt

— tommy (@flykween) August 16, 2019
Not a fan of any of them but that was unfair. I thought after all the corrections they would restart

— Ify kiki (@Ifykiki1) August 16, 2019
They shud hv redone it

— BabyGirlForLife (@callme_Kechy) August 16, 2019
Bigbrother this is not fair. Why did you do this. You want them to fail

— Loretta Benedict (@LorettaBenedic2) August 16, 2019
It's absolutely ridiculous u av ur ninja dere y can't he correct dem after wasting dere time…it's unfair Biggie #bbnaija #bbnaija19 #pepperdem

— Alawode Muinat (@yemmythmybaby1) August 16, 2019
It's not fair they should redo it again, first persons to play games do not always win, they are used as samples for others to learn. Biggie illustrate first before they start

— Liz G (@ulasielizabeth) August 16, 2019
Do you think Biggie is doing Ojoro?
Please share your thoughts in the comment section below