The Big Brother Naija housemates are living up to the theme of the season tagged 'Pepper Dem' as they keep figuring out ways to make it more fun and adventurous. Keeping up with that same spirit, what better way to break the ice than with a game of Truth or Dare.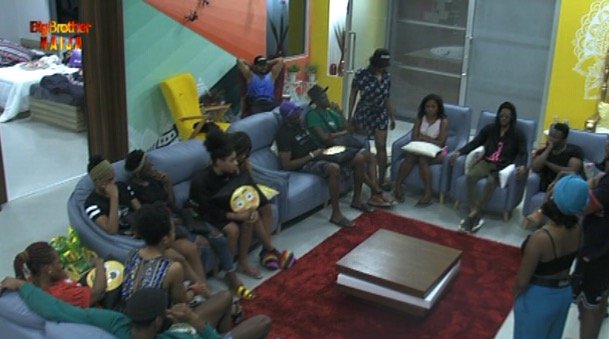 The truth or dare game in the house has become a constant and after a long night at the Friday Night Arena Games, the Pepper Dem Gang decided to loosen up with a game of Truth or Dare. The housemates were a good sport as they actively took part in the game endearing themselves to each other.
Sir Dee dared Seyi to kiss Mercy all over her body and boy, did he get in there! With Tacha supervising, he did what he had to do to the amusement of the others. The exciting dare was what the Housemates needed to bring out their fun sides and give them their much deserved smiles and stomach felt laughter. Watch the video below:
Seyi's Dare… 😂😂😂😂, mercy 😂😂😂😂#BBNaija pic.twitter.com/tp1IuD8SKv

— Ups⬆️⬆️⬆️&down⬇️ (@erk_senem) August 17, 2019
Fans were surprised that he was able to pull the dare off on Mercy and made jokes about it. Here are some comments gathered:
Seyi took permission from Ike before kissing Mercy. Wow, that is nice. I love this T and D. #BBNaija pic.twitter.com/qKN9zOjcIL

— MerikeBase (AvaOse) (@BaseMerike) August 17, 2019
"The fear of Naija Tupac Ike is the beginning of long life for Seyi in kissing Mercy ooo."
"Oh so Seyi asked Ike before doing the dare of kissing Mercy around her hand and body? Why was Ike still squeezing face?
Seyi say the truth you enjoyed kissing mercy … #BBNaija pic.twitter.com/npw7QrjWkn

— Bertha 💕 (@AkorahBertha) August 17, 2019