Download ClassiQ - "Sume" mp3 now. Listen & Download ClassiQ - "Sume" as it is hotly served. Download Music MP3 ClassiQ - "Sume" right here.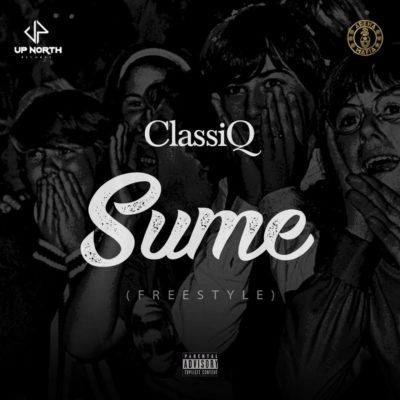 This yea ni na ce ma ku ba wasa" which means "I tell you this year there's no playing around" - "as I plan to set the industry on fire with blazing hot singles and possibly an album."Arewa Mafia front-runner ClassiQ kicks of the year 2019 with this blazing hot track titled "Sume" which translates in English, "Faint".
Following the success of his EP and Northern Campus tour both tagged "New North", Sume is a funny feel-good song expressing the reception of his projects and performances last year. It also sends out a warning for what is to come in the new year.
Sume is a pre-single to the first single set to be released in February 2019. Enjoy,
Like and Share! Happy New Year.
NB: Please be aware that ClassiQ - "Sume" is hosted outside this particular website as we host NO file. In case of any copyearight claim and request for take down, kindly use our 'contact us' page to put a notice across.