Download Lloydkul - "Vodka" mp3 now. Listen & Download Lloydkul - "Vodka" as it is hotly served.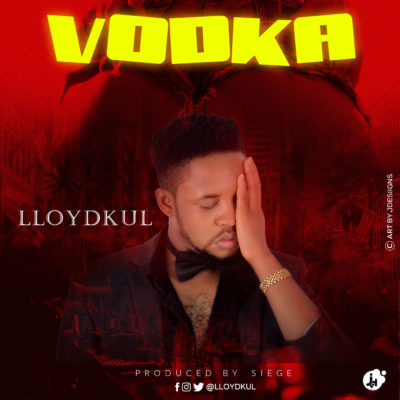 Currently rising musical sensation Lloydkul quenches the thirst of his anticipating fans with his new single titled *"Vodka"* to celebrate his birthday with his fanatic fans.
The single combines Lloydkul's ear soothing signature flow with siege's resounding instrumentals, to create this jaw dropping music. After impressing music lovers with *"Corper Wee"* and *"M.O.T.B"*
Lloydkul is currently in the studio working on more record breaking hits.
Watch out and follow Lloydkul on Twitter and Instagram @lloydkul.
Happy birthday Lloydkul.
Listen, Enjoy and share your thought about the Next rated act.
NB: Please be aware that Lloydkul - "Vodka" is hosted outside this particular website as we host NO file. In case of any copyearight claim and request for take down, kindly use our 'contact us' page to put a notice across.