Download Richee - "Ilekun Ayo" mp3 now. Listen & Download Richee - "Ilekun Ayo" as it is hotly served. Download Music MP3 Richee - "Ilekun Ayo" right here.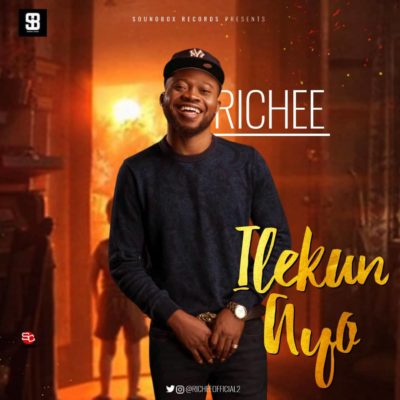 Richee hits back with a new inspirational wave titled "Ilekun Ago" Produced by Baby Jackson x ID Cabasa .
Previously he stomped the industry with BAm BAm featuring Ice Prince Zamani , Faaji and also kamapade these songs shutdown the Internet and still disturbing the airwaves..
Richee is currently in the studio working on hits that will blow minds. He is the next rated. Watch out.
Download Ilekun Ayo Mp3
NB: Please be aware that Richee - "Ilekun Ayo" is hosted outside this particular website as we host NO file. In case of any copyearight claim and request for take down, kindly use our 'contact us' page to put a notice across.