Download Sheyi - "Pinocchio" mp3 now. Listen & Download Sheyi - "Pinocchio" as it is hotly served. Download Music MP3 Sheyi - "Pinocchio" right here.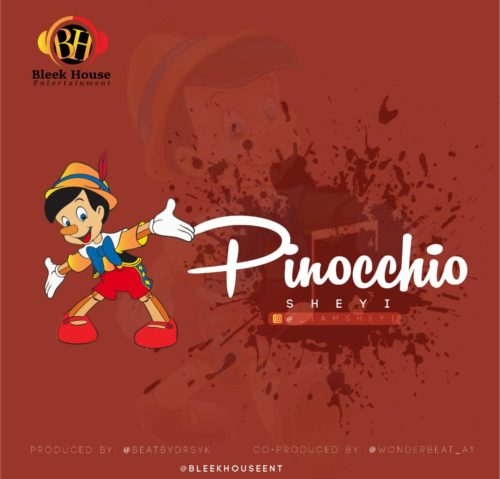 BLEEK HOUSE ENTERTAINMENT ANNOUNCES THE DEBUT SINGLE
Bleek house Entertainment is thrilled to announce the release of the debut, single from Sheyi titled "Pinocchio" available across media houses from the of 9 th January, 2019 and on all digital store from 25 th of January 2019.
Pinocchio by Sheyi is an Afro pop genre produced by hitmaker beatbydrsyk and co- produced by wonderbeat. The song is mixed by goodmusic onthemix.
Bakare Oluwaseyitan Grace popularly known as Sheyi, is a Nigerian-based Singer. Hails from Osun State. Born on April 20 th 1998, into a family of five. She studied Performing and Media Art from the prestigious PEFTI FILM INSTITUTE (2014-2016); She is currently studying for a degree in Computer Science at the Osun State University Sheyi is currently being managed by Bleek House Entertainment.
Enjoy!!!
NB: Please be aware that Sheyi - "Pinocchio" is hosted outside this particular website as we host NO file. In case of any copyearight claim and request for take down, kindly use our 'contact us' page to put a notice across.