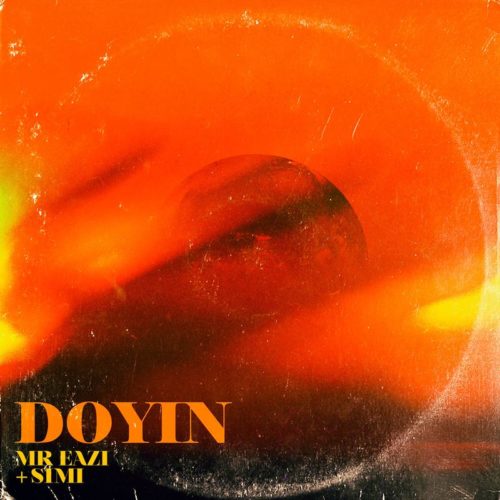 Mp3 download Mr Eazi Doyin ft. Simi mp3 download. Play & download Mr Eazi "Doyin" ft. Simi
Mr Eazi Simi Doyin
Mr. Eazi and Simi "Doyin" reunites once again with a hit song after they made history with their hit song, "surrender" which is off Mr Eazi's "Life Is Eazi, Vol. 2 – Lagos To London"
The hitmakers dropped another hit song Mr. Eazi "Doyin" which everyone can't stop talking about. The new song by Mr eazi and Simi is a love song, which is built on woozy synthesizers and mid-tempo beat work. The song centers on appreciating and eulogizing the love life of the unknown "Doyin". Eazi and Simi trade verses in this addictive single, which comes paired with a new music video directed by Manuel Concha and was produced by Killertunes.
The beauty of Mr. Eazi "Doyin" is that it is a very short song on a mid-tempo and it has been on the lips of everyone for the past one week now. The video of the song hit a total of 1.3 million views in one week on youtube. Simi is not a neophyte to duets and with her sonorous voice, the track becomes more fun for us to listen to. The duo just can't make people stop loving them because this song is being heard by every good music listener and love birds all around the country. The melody of the song is tuneful and interesting to listen to. We loved how the rhythm of the song progressed. We cant wait for another collab from them.
Quotable lyrics;
Doyin, your love dey high me like e be kpoli
We suppose to link up but you be jonzing
But e be your love dey high me like e be kpoli
O baby don't leave me lonely
Quick Mp3 Details
Music Title: "Doyin" ft. Simi
Music Artist: Mr Eazi x Simi
Zone: Nigerian
Music Genre: Afrobeats/Alternative
Music Runtime: < 5 Minutes
Music Rating: 4.0 / 5.0
Music Likes: 104
Uploaded date: 2020-10-06 00:32:48
Listen to Mr Eazi Doyin ft. Simi
In the event that you wish to listen to or stream this music mp3 online or preview its brilliance and creativity, you can do so below.
Please listen to music mp3 below...
Mr Eazi Doyin ft. Simi Mp3 Download
Click the button below to download Mr Eazi "Doyin" ft. Simi in mp3 download format and quality for free.
You can download Mr Eazi - "Doyin" ft. Simi in different qualities by visiting above link / button.
But wait, would you love to listen to more music mp3 or download more of the latest and old songs online?
Go to MP3 Download section here, you can find thousands of Nigerian music, South African songs as well as Ghanian hit songs and albums of different genres including Qkom, Hip-hop, RnB, Amapiano, Highlife, etc.
Thanks.
Do well to check out some lovely Songs here.