For attempting to play the role of a warrior queen in the drama sponsored by Heritage bank, Nigerians have taken to twitter to compare Queen Diane and Queen Amina.
SPOT THE DIFFERENCE!!!

Queen Diane of BBN & Queen Amina of Zazzau#BBNaija pic.twitter.com/2O0SYjxqwV

— ADEENA 💜💜💜 (@Adeena_S) August 14, 2019
Diane was dressed in the costume of the popular Hausa warrior, Queen Amina who is the subject of many oral legends that have complicated her legacy, but is believed by historians to have been a real ruler born in the mid-sixteenth century.
Diane Yashim who was born and raised in Kaduna State, Nigeria has been able to prove to many that she is strong, courageous and brave just like a true Queen.
The 23 year old has won over a lot of fans with her readable and original nature and as of recent, she has accumulated over 80,000 Instagram followers, over 60,000 Twitter followers. Since rising to fame as a model and reality star in 2019, Diane hasn't been linked to any known controversy, rumors and legal issues.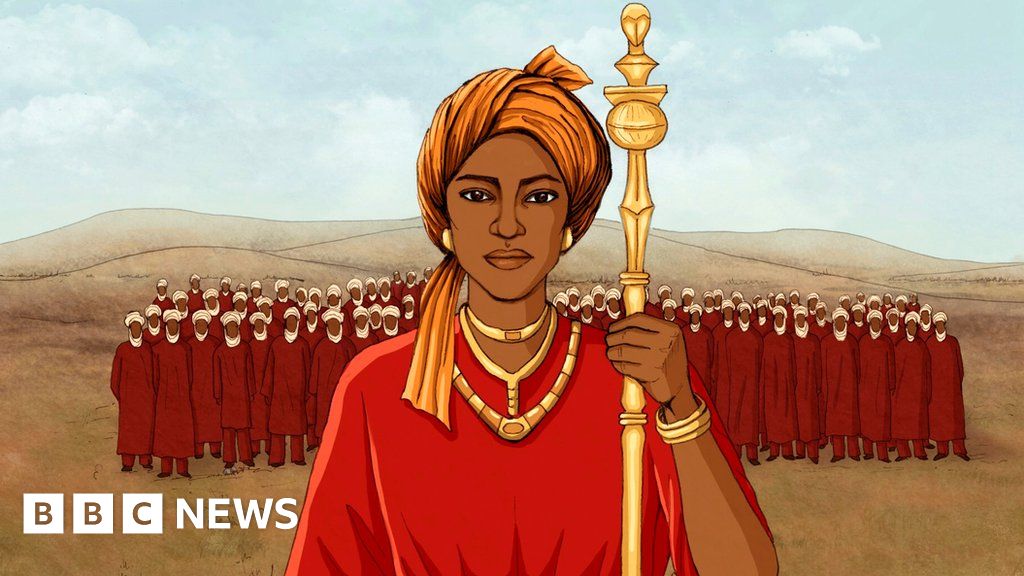 See some reactions below:
Diane the screen goddess ❤️

— Julia 👑🇬🇭 (@JuliaA33155612) August 14, 2019
Kaduna state (our Hausa baby)
Thats why we call her queen of the north

— Queen amina bbnaija (@dianerussetfan) August 14, 2019
Yaya n mata

— tummie (@ifeholu) August 14, 2019
A Queen 👸🏾

— Diane's Ryder (@fabian_true) August 14, 2019
Do you think Diane can be compared to Queen Amina?
Please share your thoughts in the comment section below