Best Bike Racing Games for Android
Once a biker, always a biker; I bet that you'll agree:
Once you develop some sort of infatuation with motorbikes and you decide whether your style is a racing bike, a dirt bike, a bobber or a cruiser, you like to make it your style statement.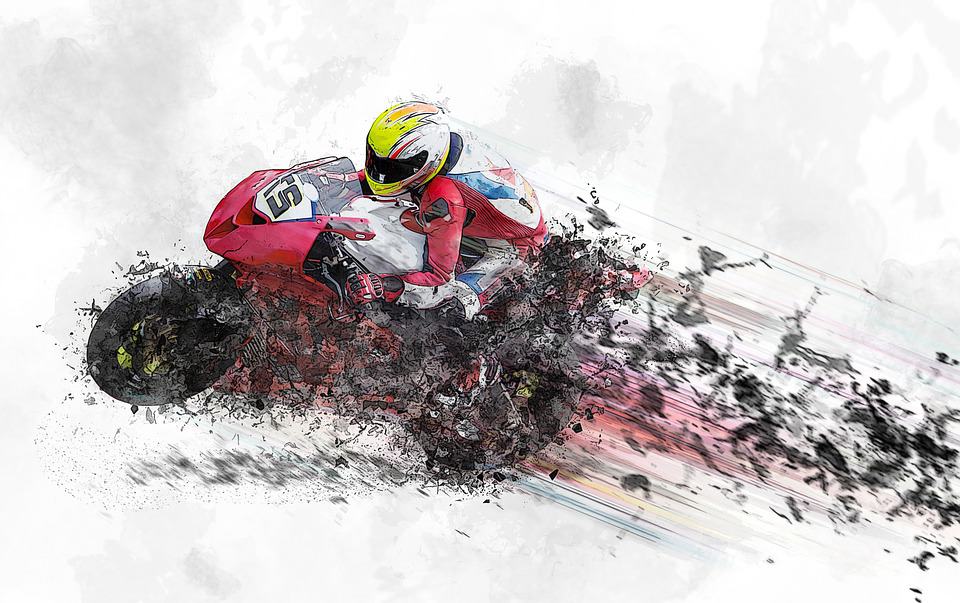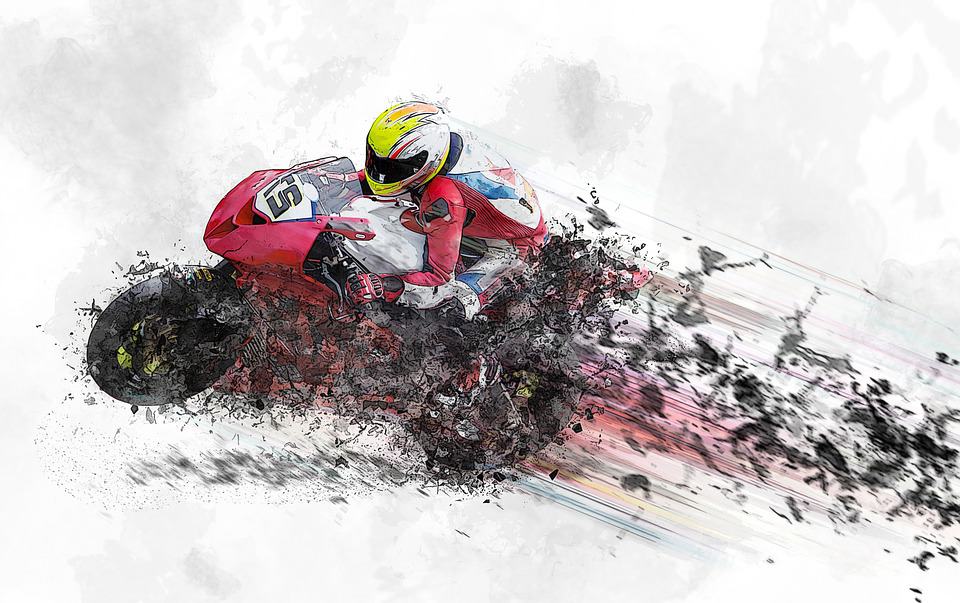 You think of biking whether you are home, college or at work and even when you want to play games on your cell phones, you prefer bike games.
Keeping in mind that there are simply so many bike games out there and it is always hard to pick one of them, I have listed a few best biking games of 2019 so you won't have any trouble finding best Android or iOS biking game for your spare time.
Note: While biking includes mountain biking as well, I have only picked the games which are about motorbikes. Also, these games were made in different years and I consider them "best bike racing games of 2019" because based on their popularity, UI and UX, it is safe to say that they will remain the top bike racing games of 2019 as well.
So, without further ado, here's the review:
Drag Racing: Bike Edition
If you're a fan of drag racing and you've been thinking about converting your bike into a drag race bike, this Android OS bike racing game is absolutely for you.
The smart thing about this game is its capacity to adapt to any screen size. This means that whatever the size of your Android device is, you'll enjoy the same high quality, HD gaming experience.
Best Features:
You get FairPlay bonuses while playing this game
It comes packed and loaded with a lot of features such as online gaming
This game is subject to constant developing which means that it will keep evolving as per your gaming experience and you will always have new challenges
With paint editing, you can easily customize background colors
Moto X3M Bike Race
If dirt or off-road bikes tickle your fancy, this game is exactly for you. This is yet another Android OS racing game, and with 10 Million+ DOWNLOADs and 159K+ reviews, this game does not need any introduction.
As a matter of fact:
Those who love off-road biking stunts will love this game because it lets the player indulge into racing and while racing, the game user can easily perform stunts that usually moto racers do.
Best Features:
Over 100 nicely crafted levels that gradually make the game more interesting and difficult
Unlockable bikes that are more speedy and more awesome
Stunts and tricks that you always wanted to perform
Timed levels
Checkpoints
A scheme that you can select to play
Death Moto
If your favorite cocktail is mixing biking with violence and biking makes you think of Terminator 2 Fat Boy and its rider, then you would love this game.
How about racing with other bikers on the road and attacking them at the same time with different dangerous tools like Molotov cocktails? This game enables you to choose different tools to attack other bikers on the road and collect new helmets.
Best Features:
Use the helmets to unlock cool bikes
Share every of your kill at your Social Media handles
Real-time biking experience with realistic controls and nitrogen etc.
Online gaming lets you compete with players from all around the world
See your ranking as compared to other players playing the game from all over the world
Highway Rider
Well:
This is yet another Android bike racing game. If you loved to bike on a 'long black road' and you like highway racing games, you'll be interested in this game as well.
The game puts you in a bike rider's shoes who is driving crazily on a highway, through trucks, cars and all sorts of traffic, with one single aim in their mind: hit the leaderboards as faster as they can.
Best Features:
You make the highest scores when you dodge traffic with close calls
Option to boost the bike and reach real crazy speed for a highway ride
Realistic highway environment with all types, sizes and colors traffic
You can enjoy a bike ride on any of the four different highways
Try Arcade mode and drive through heavy traffic or try Fugitive mode and outrun the police
Customize your motorbike and rider to have a style that you love
Enjoy ten different characters and their motorcycles
Online multiplayer gaming lets you enjoy the perks of competing and beating players from all over the world
Racing Moto
There are two types of bikers: the first type is of the bikers who believe in biking with grace and then there are the others who believe in biking with race.
If you own a racing bike, you want to buy a racing bike or love racing on the roads; this game will inspire you a lot. The best thing? Without putting your life to risk by racing fast on the road, you can enjoy the same via this gaming app.
You get to cruise on a big road with a lot of traffic, at a speed that you will never dare to try in the real world. However, with all the traffic and other graphics, you feel like having a real life biking experience.
Best Features:
Easiest real-life controls – tilt your cell right or left to control the direction
A tap on the screen to accelerating the bike
You boost your score by accelerating your bike
Vehicles have a real life like lane change and speed – watch out their turn signals
Top Bike: Racing & Moto Drag
With 5 million plus DOWNLOADs and 71K reviews, this bike game attracts every Android bike gaming addict who loves drag racing and simple road racing.
This game takes you on a journey that includes intensive bike racing with really good graphics and nerve wrenching experience with competitive bike racing.
You have to bike hard and fast to beat your rivals in a setting that looks like a busy city, and they call it The City. Go through different districts, enjoy the look and feel of each unique road and district.
It is a very thrilling biking, and drag racing experience with bike customizations, multiplayer racing, challenging races with gangs who rule The City offers you the bikers who compete with you from all over the world on Highway that you get familiar with.
Best Features:
You get 71+ heavily customized bikes to choose from
Customize those bikes further to turn them into killer racing machines
A side by side epic story of underground rivalry and gang battles
Intense gaming and graphics experience
Explore huge city chunk by chunk proving yourself the most hardcore racer
17 language versions make this app more acceptable for people who know any of these languages including English
Drag Race: Heavy Bike Version
When it comes to bike racing, the type of bike that comes to mind is racing or heavy bikes. Yes, we have all sorts of bike lovers among us.
There are those who love choppers, those who love cruisers, those who love bobbers and café racers, those who love dirt bikes and then we have the biggest biker fan group and that is of heavy bike lovers.
So:
If you love drag racing and you love heavy bikes as well, this game deserves at least a try. The game is packed and loaded with features and graphics that will make any bike racing games fan fall in love with it.
It lets you compete with challengers from all over the world in stunning 3D race environments, and you can choose settings, bikes and the stage that you want to play at.
Best Features:
Smooth controls are easy to learn
4 stages: Street Racer, Daily Battles, Race your Friend and Rival Racer
Stunning highways to race on
4 super heavy bikes to unlock
Cool and stunning camera views
Day and night gaming modes
Bike Race Free
Bike Race Free is a game that you can DOWNLOAD from the Apple App Store as well. This game is based on dirt biking and stunt gameplay. So those of you who love highway racing will be disappointed if they DOWNLOADed this game.
However:
Those who love stunts and dirt bikes will fall in love with this bike racing game. Its graphics, gameplay, cinematic angles, and everything will make you fall in love with it. It is one of the top bike racing games of 2019 because of its challenges and stunts that a rider can perform.
Best Features:
Single and multiplayer online gaming modes
Star rating system – you earn many stars with better performance and then you can utilize those stars to unlock new and more adventurous levels
You get a chance to test your skills on unlimited very challenging tasks
Hundreds of very challenging tasks test your control and biking skills
Many addictive tracks to test how well you control a bike
Simple and easy to understand controls take hardly a few minutes before you learn them
Bike Up!
If you're looking for a bike racing game which is not entirely based on real-world like graphics and which is more leaning towards creative animations, this game is what you will love to play.
It tests your bike riding skills on such surfaces and roads that you cannot think of. For example, think of doing some biking on the moon while you are fully cladded into a spaceman's suit and jumping off a cliff.
The stunts that you can do show why it is that over 5 million people liked to DOWNLOAD this game.
Best Features:
Not less than a 101 adventurous and eye-catching levels
Takes not less than a few minutes and you will master its controls
Lots and lots of upgrades once you go from one to another level
Hundreds of customization features make you go crazy because it is hard to decide which one to use
Really awesome sceneries and environments
You can play with your friends or form a team and play multiplayer
Play with people from all over the world
Global, local and friends' leaderboards will not let you feel bored with this game
Bike Circus
This game is intended for those who want to get the most out of biking. Racing is only where it starts and what they really look forward to is madman stunting.
If you think that you are the kind of person who will like to perform a bike jump over 20+ cars, this game will excite you.
This bike racing game has many stunts, and they called it a circus for a good reason. You will feel like a circus biker going through a fascinating acrobatic racing experience. You go through different scenic environments, performing stunts like a circus biker and you really enjoy this game.
Best Features:
Wi-Fi connectivity is not needed once the game is DOWNLOADed
Many amazing and unique tracks
Smartly designed stunts and features
It gets more and more interesting and exciting with every time you proceed in this game
Acrobatic play makes adrenaline rush through your nerves
Intense gaming experience
Bike Attack Race
There are a few App Store bike racing games in this review, but this one is the most special one. Do you know why?
Well:
It is because in this bike racing game you do not only race on wide and full of traffic highways and you do not always enjoy stunts or beating your competitors, but here you also love the element of attack.
Yer:
This bike racing game lets you attack the other biker in many different ways. This really makes your biking experience interesting, not to mention the stunning graphics and controls.
Best Features:
A real life like road and traffic
Racing with other bikers
Dealing with the traffic on the road
Ability to add more levels
Ability to improve the environment
High Definition graphics that make you feel like biking in the real world
Shooting features – many different ways of attacking competitor bikers
Conclusion
Whether you have an Android device or Apple one, DOWNLOAD any of these games that suits your bike racing type and get indulged in the intensive gaming experience, but please do not forget to let us know how you liked these games and this review.