The Pepper Dem Housemates have been given a severe warning by the host of the BBNaija show, Ebuka Obi-Uchendu or they risk more punishments from Big Brother.
Follow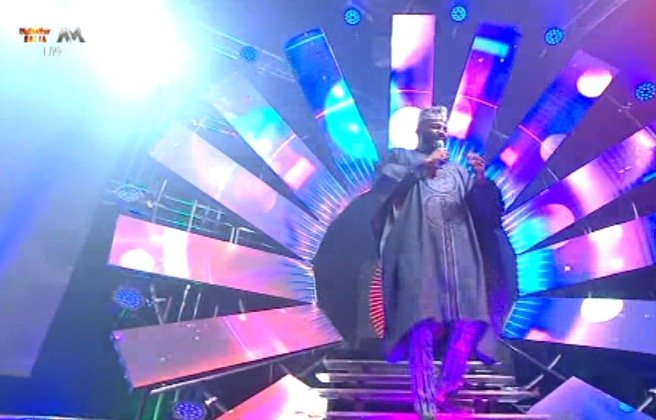 ing the announcement on Monday that there would be no nomination and therefore, no eviction on Sunday, they had no idea what to expect from Big Brother who is known for his twists. Shortly after the Live Eviction show started, Ebuka addressed the housemates.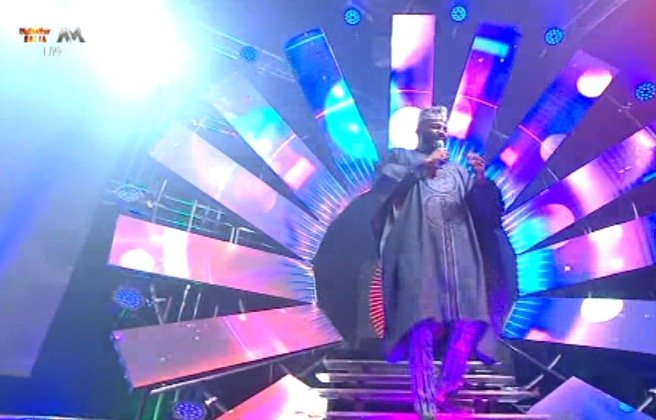 Seyi was asked to describe his reign as HoH for the week by Ebuka, to which he replied, "The week was smooth."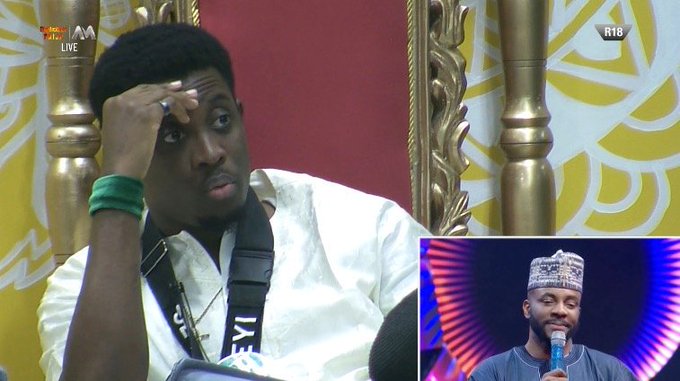 He also asked Diane about her fight with Omashola and also Esther concerning her fight with Omashola concerning housemates hiding food. He also asked Mercy about her feelings about the new housemates.
"I expect people to be leaving, not coming," says Mercy to @Ebuka #BBNaija https://t.co/5tzLhQDCs0 pic.twitter.com/kRuIfyaXqp

— Big Brother Naija (@BBNaija) August 11, 2019
Next was Venita, who was asked to mention the names of housemates who have changed towards her since she came back, she didn't mince words when she mentioned Omashola and Frodd.
"There were people that were feeling lonely in the House," Venita tells @Ebuka #BBNaija https://t.co/LuuU9jxEyY pic.twitter.com/RGvAMuGwFu

— Big Brother Naija (@BBNaija) August 11, 2019
Elozonam was asked about the housemates he had connected with, he mentioned Diane, Tacha, Venita, Omashola, Seyi and Mike.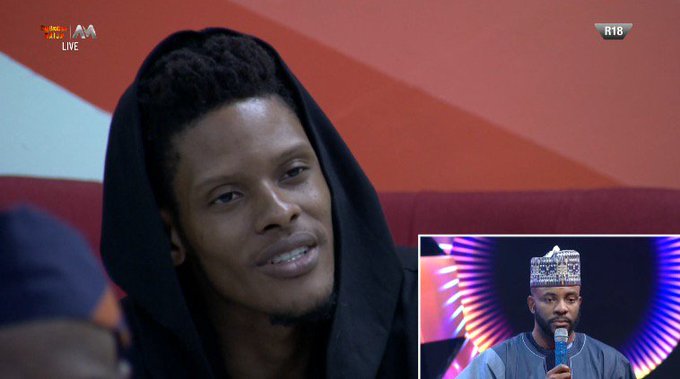 Joe was asked about his strategy
"This is who I am!" Joe tells @Ebuka about his controversial ways.
#BBNaija https://t.co/LuuU9jPfqw pic.twitter.com/tJUaDdLwXl

— Big Brother Naija (@BBNaija) August 11, 2019
He then announced Team Enkay which had Mike, Jackye and Elozonam as winner of the Oppo Runway Task. They would be given one million naira to share among themselves and an Oppo F11 Pro phone for each of them.
Did you know Mike's team won the OPPO fashion show challenge? Congratulations King 🍾🙏🏽#ManLikeMike #bbnaija2019 #bbnaijapepperdem #bbnaija #bbnaija19 #bbnaijaparty #bbnaijia #BBNaijaArenagames #BBNaijaTwist #teammike #bbnaijaparty #bbnaijaeviction #Ebuka @aireyys pic.twitter.com/G6xUQx6ZNp

— Mike BBNaija fan Page #BBNaija (@TeamMikeBbnaija) August 11, 2019
He also announced Team Talo (Tacha and Elozonam) as the first runner-up for the Munch It Challenge and they won themselves N1m. They sure didn't see that coming.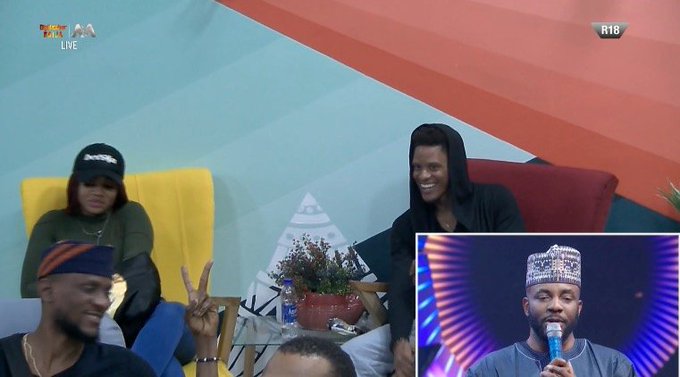 To end it all, Ebuka called their attention to the flagrant breaking of rules by the housemates and made reference to the punishment Biggie had meted in them the previous day for going to the main rooms when he specifically told them not to. He nailed it all by showing them the clip of the housemates who were involved.
When are these Housemates gonna learn that Biggie sees everything?#BBNaijahttps://t.co/LuuU9jxEyY pic.twitter.com/7wxoyiO56p

— Big Brother Naija (@BBNaija) August 11, 2019
He warned them to adhere to the instructions given to them to avoid future punishments and assured them that Biggie would address the other rules broken soon. With eighteen Housemates left in the game, the road is getting thinner and tighter for the ultimate goal of 60 million Naira.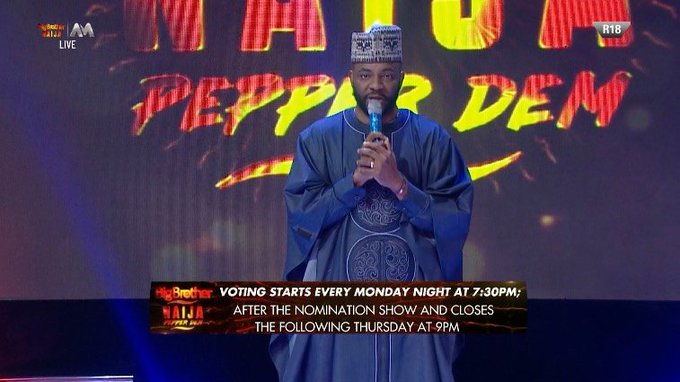 We sure hope they will listen this time.