In a shocking and suspense-filled eviction ceremony, BBNaija host, Ebuka announced the housemates who would have to say goodbye to their new friends and leave the Big Brother house.
Nigerians have voted and the verdict is out, pepperdem housemates Seyi, Tuoyo, and Tacha have been evicted
Tuoyo is the fifth member of the Pepper Dem gang to be Evicted from the #BBNaija House.https://t.co/VAUXZ5X3tA pic.twitter.com/YdJYjo2X46

— Big Brother Naija (@BBNaija) July 21, 2019
Unknown to the BBNaija housemates, two evictions are entirely fake and only one of these housemates will be going home, while the others will stay in a secret room in the BBNaija house.
Oooh we love a surprise, the #BBNaija House has an entire secret room! What do you think will happen in there?https://t.co/hdjGE3ZwAr pic.twitter.com/QkXT4daogI

— Big Brother Naija (@BBNaija) July 21, 2019
The fake evicted housemates are Seyi and Tacha. Tuoyo is going home!
This is the end of the road for Tuoyo, thank you for all of the memories! #BBNaija

— Big Brother Naija (@BBNaija) July 21, 2019
On Monday of week three, the housemates nominated who they would like to see leave the house, two housemates each. The highest number of nominations and thus the housemates up for eviction were; Tacha, Tuoyo, Seyi, Frodd, and Mike.
The nominations came to a total of ;
Mike - 5 times
Frodd - 7 times
Tuoyo - 5 times
Seyi  - 6 times
Tacha - 4 times
The Opera News team took to the streets to get viewers opinion on who they think will get evicted this week
Watch the video below…
#BBNaija On The Street: Nigerians want Tacha and Frodd evicted on week 3.#OperaNews #bbnaija19 #Bet9ja #BBNaijaPepperDem #BBNaijaHotGist Frodd Seyi Tacha Tuoyo Mike pic.twitter.com/0Jhq9EqvxL

— Opera News (@TheOperaNewsNG) July 19, 2019
Although most of the fans wanted Frodd and Tacha out of the house, it's disappointing as Tuoyo was eventually evicted.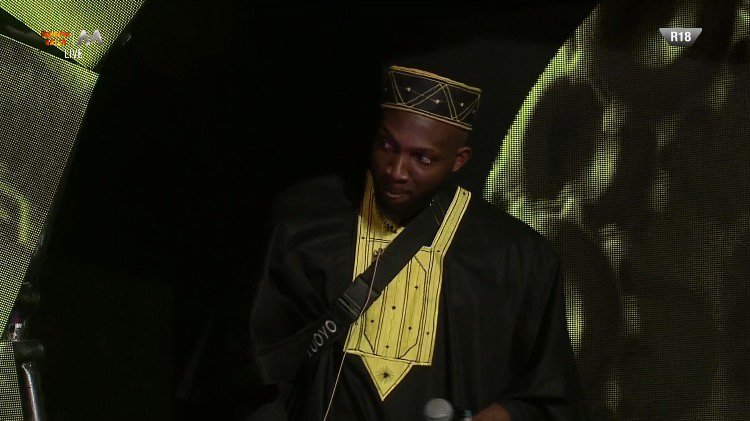 It's so sad to see Tuoyo  leave the house, we wish Tuoyo all the best in his endeavors and we hope for more pepper outside the house as well
Share your thoughts in the comment section below