Popular Nigerian cross-dresser, Bobrisky took to his Instagram page to share a photo of him cooking. In his caption on the post he wrote, "What a woman can do, a TRANSGENDER can do better. Don't laugh"
See his post below: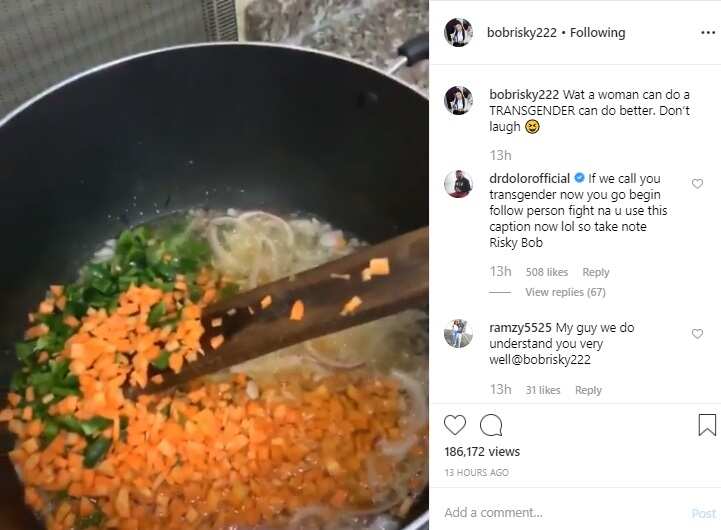 Ever since his transformation, Bobrisky has left many in confusion, making them wonder what his actual gender is. There have been lots of arguments over this by Nigerians, some people say he's still a man and others say he is now a woman.
That could be the reason he shared the post calling himself a transgender, laying so much emphasis on the word transgender as he wrote it in block letters, so the confusion and arguments over his s#x would stop and people would begin to address him as a woman like he claims he is, even though, many people still find it amusing when Bobrisky refers to himself as a transgender.
At a point he claimed to have a girlfriend and then went on to claim being a second wife to some rich man. Bobrisky's identity crises has always been a thing of concern but it appears from his post that he is finally coming to terms with how he would love to be identified, clearing the confusion about his gender.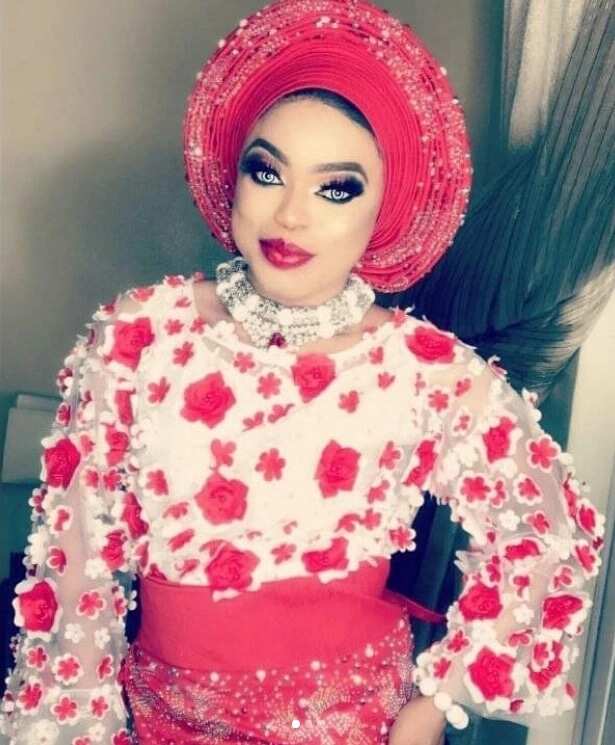 Share your comments on this in the space below.