Just days after getting arrested, the ever controversial crossdresser, Bobrisky has landed in another hot mess.
A Nigerian dental surgeon has come out to boldy accuse Bobrisky of owing her N8m. The doctor identified as Ifeoma claims to have loaned the crossdresser the money in 2018, and after refusing to pay, he went on to block her. Check out her post below:
"I struggled not to do this but I couldn't stand people that conned me dancing right in front of my face just to humiliate me more. Couple of months ago, Bobrisky blocked me after threatening him that I would call on Nigerian bloggers to help me get my money back from him/her. Bob and I got talking and he told me that he wouldn't mind getting surgery done to improve his/her feminity to step being ridiculed in Nigerian community as "ugly gay".

"I felt sorry for him and told him that I can only loan him some money and that he must repay me before December 2018, he agreed and was over the moon. I got two transfers done for him, N2.5m and N5.5m. August 2018, he stopped calling me as usual and started replying my messages with "hmmmmm and Ok".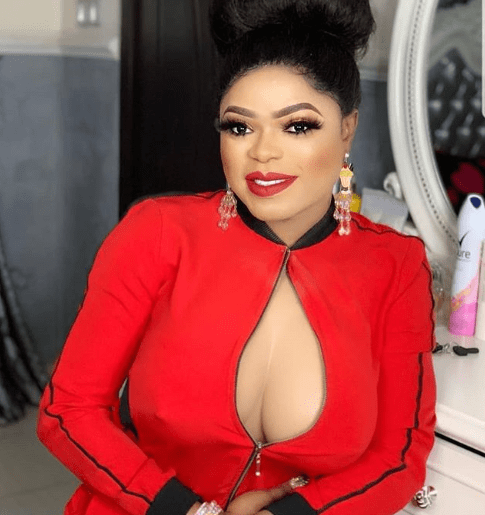 "October 2018, I reminded him I woud need the money for charity work and he stopped speaking to me totally up till date. You wonder why people are so mean financially to others these days. It breaks my heart as Nigerian justice system is zero and by the looks of things, I would never have my money back."

"And for all of you going "is a lot of money to give out, I don't believe you". When you are a personal trainer for Nike as a part time job and earn over £500k from that side hust;e plus I work for my mother in her dental surgery as well then N8m becomes nothing to you. It's Naira we are talking about now POUNDS + He got my sympoathy because myself and my partner are bisexual and we do support vulnerable members of gay community especially in third world countries. I have learnt my lessons. Never again."
Please leave your comments below.