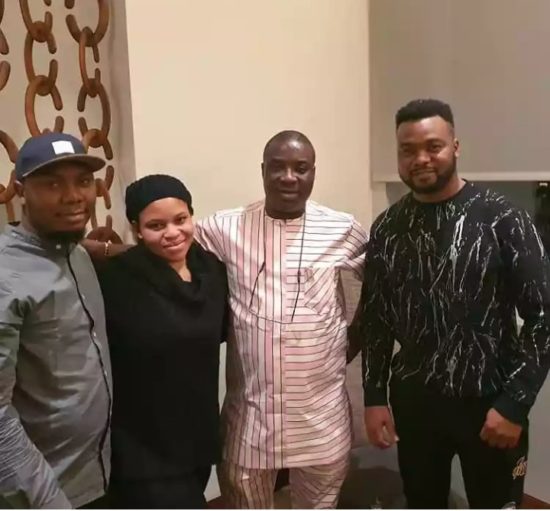 Nigerian Fuji musician K1 De Ultimate says he is excited as his daughter Ganiyat brings his man home for introduction.
According to the musician the couple will be getting married soon as he has approved the relationship officially.
He adds that he has been looking forward to this moment since his daughter completed her education.
He wrote ;
Also today, Ganiyat my daughter introduced the King of her heart to me and seek approval to proceed with wedding ceremony, with joy written all over me I graciously approved.After fulfilling my conditions of completing her education, Abi what is next?