More Drama For Bobrisky As Disgruntled Nigerian Doctor Vows To Leak Their Sxx Video 
Nigerian crossdresser, Bobrisky who seems to always be embroiled in one controversy or another has landed into hot soup!
The Nigerian doctor, Ify Okoye who accused Bobrisky of owing her N8m has shown that she's not backing down anytime soon as she has continued to make startling revelations into Bobrisky's life.
In a new post, the doctor has vowed to post videos of her, Bobrisky and her partner having s3x. She wrote: "Idris I am going to post a video of yourself, myself and my partner making out in few minutes if you keep calling my partner with different numbers and harassing us, Shameless girl/boy".
This is coming just after she revealed on her social media handle that Tonto Dikeh is a fake friend to Bobrisky. In her Instagram post, she wrote:
"Don't be afraid to lose any betrayer that calls herself "friend". This afternoon Tonto sent me a screenshot of Idris post about this case and because I posted it on my timeline she got angry maybe."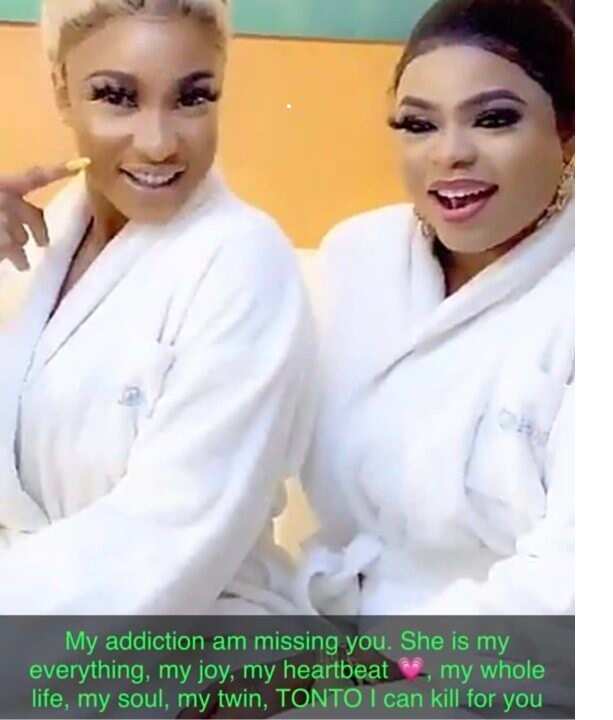 "We had always made video calls and when I called her this evening she refused to pick my call because she was with Idris.

I asked a friend of ours to call her from Abuja, and she quickly picked up the call not knowing that I was connected on the WhatsApp call already. Shame to you all. Bunch of betrayers 😢😢 I have tons of time tonight"
As at the time of making this report, Bobrisky had not responded to any of the allegations.
Please leave your comments below.