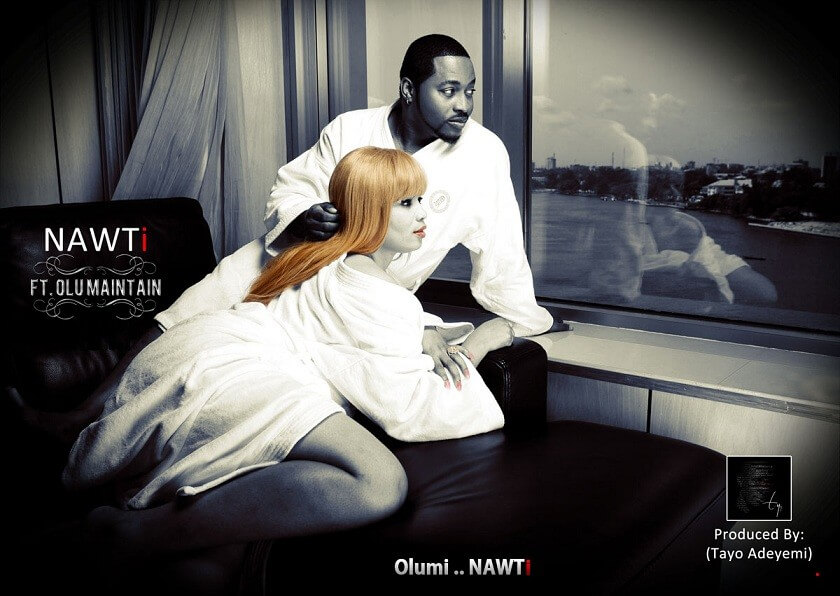 One of the biggest modern classic song in Nigeria music industry. Download Olu Maintain NAWTi mp3. Get lyrics and watch official video.
Olu Maintain in September, 2011 dropped a banger produced by Tayo Adeyemi in NAWTi movement then.
Mr. Olu as fondly regarded revels in a new single that spearheads the "Natural African Woman Totally Inspiring" (NAWTi) movement. It was all about supportig women to achieve their dreams goals and ambitions in whatever it may be.
In an effort to revitalize the old classic songs, we bring to you the official video and audio with lyrics of Olu Maintain's NAWTi.
Enjoy.
More latest music mp3? Check here
---
Lyrics
Intro
Ooo we
Mr DJ
On the replay
Verse 1
Slow steady so nice
Up in the club everybody party tight
Lorishi rishi
Si si pretty pretty
Very naughty naughty
Baby, take am easy
Push it up and grind
Girl like grindin yawasaki
Girl you make feel high, high!
Your lips' bloody red lyk wine
Oh my body goin tonya tonya toin, toin!
Gangster whinin
Radical beauty follow me follow me follow me go ooo
Naughty naughty very naughty naughty
(All I ...)
Don diri don don diri don
Jeka ma shere, Baby girl
Until the morning, haha!
Naughty naughty
Very naughty naughty
Chorus
Ale oni, shamayato
Idaji koshe ko
Omo jiajolepo
Tele mi kama lole
Ooo
Tele mi kama lole o o o
Ale oni shamayato
Idaji koshe ko
Omo jajolepo
Naughty naughty
Omo tele mi kama lole o o o
Verse 2
When I see you I say, "my oh my!"
See the girlay on the left hand side
I'm so hypnotised
Sxxually divine
Even all the catchas a defy
Your kind of woman
Fit turn any man
Spice creepin all over town like u dey kolo badi
Omoge, o n tofishe 'badi
Personality, etun wo bobby
That is all I see, all I see
Just the way you whine
I just can't explain it
Make man go crazy
Wo bosensemi
Chorus
Ale oni shamayato
Idaji koshe ko
Omo jajolepo
Tele mi kama lole
Ooo
Tele mi kama lole
Ooo
Ale oni shamayato
Idaji koshe ko
Omo jajolepo
Tele mi, tele mi, tele mi tele mi, tele mi, tele mi /2x
Hook
Personality, etun wo bobby
That is all I see (ooohhh)
That is all I see (all
Etun wo boby
Pre-chorus
Just the way you whinin
I just can't explain it
Make man go crazy
Chorus
Ale oni shamayato
Idaji koshe ko
Omo jajolepo
Tele mi kama lole
Ooo
Tele mi kama lole ooo
Ale oni shamayato
Idaji koshe ko
Omo jajolepo
Tele mi, tele mi, tele mi tele mi, tele mi, tele mi
Outro
Mr DJ
DJ
Replay
Naughty naughty very naughty naughty
Shaka laka boom boom omoge
Naughty naughty very naughty naughty
Omo tele mi kama lole ooo