Nigerians are reacting after learning the defunct Royal Niger Company, RNC, was responsible for handing over the protectorates that later became the modern day Nigeria to the British.
For many who didn't know, this latest revelation about this history was made in Nigerian superstar musician Burna Boy's new album, African Giant.
The album, which is the singer's fourth studio album, was released early Friday and had one of its tracks, entitled, Another Story (featuring Ghanaian rapper, Manifest) talk about the history of the company and the British colonial masters.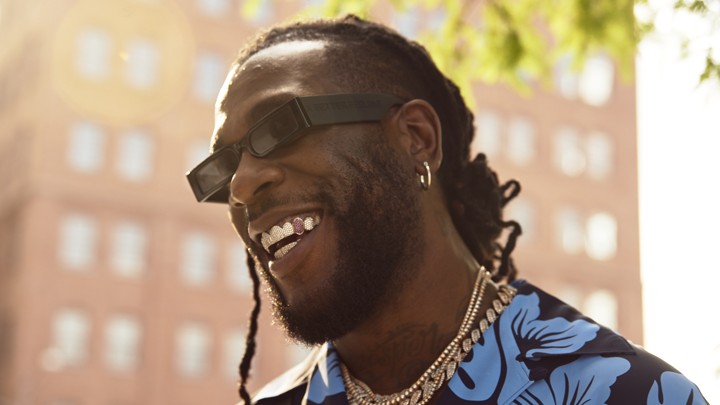 The company, whose part is now known today as Unilever, was said to have sold the territory to the British Government on 1 January 1900, for the sum of £865,000.
The British Government, 14 years later, amalgamated the southern and northern protectorates of this territory to what is now know as modern day Nigeria.
Checkout what Nigerians are saying on social media
listening to this @burnaboy album and learning that The Royal Niger company was responsible for colonizing Nigeria and is now part of Unilever pic.twitter.com/aCOqtffTaT

— abdul (@lymusing) July 26, 2019
The Royal Niger Company trades through Ibibio and Ijaw middle men for Palm Oil, which was a big time commodity then, still is.

They has fully monopoly to the assets in present day southern Nigeria, the reason they lost their charter is because of France.

— William Ukpe (@UyaiWilliamUkpe) July 26, 2019
When a nation refuses to talk about its past,

Nobody should act shocked that an entire generation of Nigerians don't know what the Royal Niger company is.

The average Indian has heard about the East India Company.

But look at us

— William Ukpe (@UyaiWilliamUkpe) July 26, 2019
The reason most Nigerians have never heard about the Royal Niger Company is because the Nigerian Government has refused to talk about it atrocities in the Civil War.

The made History unimportant,

So now a Generation of Nigerians don't know how the British came here.

— William Ukpe (@UyaiWilliamUkpe) July 26, 2019
Where Nigerias deal Was Apparently sealed . Royal Niger company
Well Burna 🌎 pic.twitter.com/VOtFJLqygv

— Not Controversial 😉 (@LeonelRitchie) July 26, 2019
Is it okay to say the Royal Niger Company sold Nigeria to Britain in 1899 when Nigeria didn't exist as a country till 1960? And when the name "Nigeria", before 1900, represented a small portion of what we have today?

— 'jibolayemi (@Chexfactor) July 26, 2019
Alot of Nigerian schools may not history, but I recall reading a piece of the Royal Niger Company, amalgamation and the rest in my varsity days under one of the numerous GSTs…

— UG City 🐯 (@Lord_Akay) July 26, 2019
Well, my own Govt teacher didn't touch this Royal Niger Company and I just heard of it today. Its not our fault.

— ADURAGBEMI 💦 (@Darablaqie) July 26, 2019
ROYAL NIGER COMPANY. Nigeria is not a country but a business owned by the British Government. Thank you Burna boy.

— CM Nkobo 🇳🇬 (@IAmChrismike) July 26, 2019
Burna Boy's #AfricanGiantAlbum has brought the needed curiosity that can steer this revolution… The Royal Niger Company story is shocking to many… Let's keep digging, let's know who is really doing us and direct our frustration to them!

— jC David 👑🦚 (@JosephLeRoiJr) July 26, 2019
people just hearing about Royal Niger company?? I don't blame them, this is what you get when HISTORY is made optional in secondary schools , and the instructors are not helping matters,

— delta G (@os_kahr) July 26, 2019
It is disappointing to realize that Nigerians do not know that Nigeria is a product of a business between the then Royal Niger Company, now Unilever and the then British government.

What the fuck are they teaching in schools these days?

— Ọ̀gbẹ́ni Akíntúndé (@AAbiolat) July 26, 2019
In secondary school i dropped Commerce so i could study history. We were just two who made that choice in my entire class. Years down the line i'm glad i made that decision, at least i'm not just hearing about the Royal Niger Company.

— Mr Adeyemi (@Shemzy_thegreat) July 26, 2019
I'm ashamed of myself right now, history wasn't taught in my secondary school. I'm just hearing about Unilever and The Royal Niger Company for the first time. Sigh.

— Benue Breed ❄️ (@oyimzy) July 26, 2019
So if Burna boy didn't mention it in his album you lot wouldn't have known about the Royal Niger company? Tragic.

— TemTem (@oritz___) July 26, 2019
When I saw the Royal Niger Company trend on this platform, I was like, who's tryna teach em history this time.. Though I'm not surprised that some Nigerians are just hearing about it. I'll say all thanks to @MaziNnamdiKanu cos he lectured me on that few years back.#AfricanGiant

— Witty Litty-Songz (@Witlit_Songz) July 26, 2019
Biko someone should please enlighten me on the relationship that exists amongst Royal Niger Company, Unilever and UAC

— Dolapo AKINKUNLE 🇳🇬 (@KunleScott) July 26, 2019