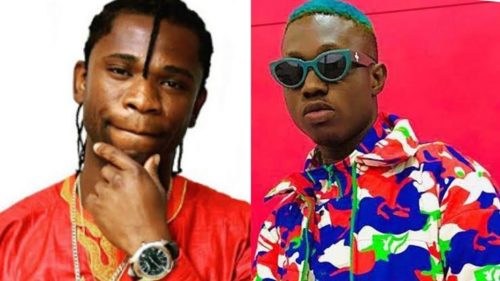 Zlatan sees Speed Darlington as a friend and that means a lot to Speed. About few months back, he promised to buy Speed Darlington a new Iphone and now he has fulfilled the promise.
It didn't end there, Zlatan Ibile has also said he will feature in one of Speed's songs very soon.
Last week, Zlatan Ibile was in the United States where he got to meet with Speed Darlington for the first time.
There, he handed him a brand new Iphone 11 pro.
Watch video below: