Fans are yet to get over the 'Fever' music video of Wizkid and Tiwa Savage and now they've dropped another banging video titled 'Dis Love'.
The song is owned by DJ Spinall, featuring Wizkid and Tiwa Savage. Just like 'Fever', Wizkid and Tiwa brought their hot vibes and energy to the video.
The sexy diva, Tiwa Savage didn't disappoint fans as she brought a dose of her sexiness into the video. She was twisting and whining her waist beside Wizkid and this would sure have some male fans drooling.
Watch full video below:
The chemistry and closeness between Tiwa Savage and Wizkid helps them bring the best into every music collaboration they do. They always succeed in winning the hearts of their fans over and over again and this video would only make lovers of the duo love them more.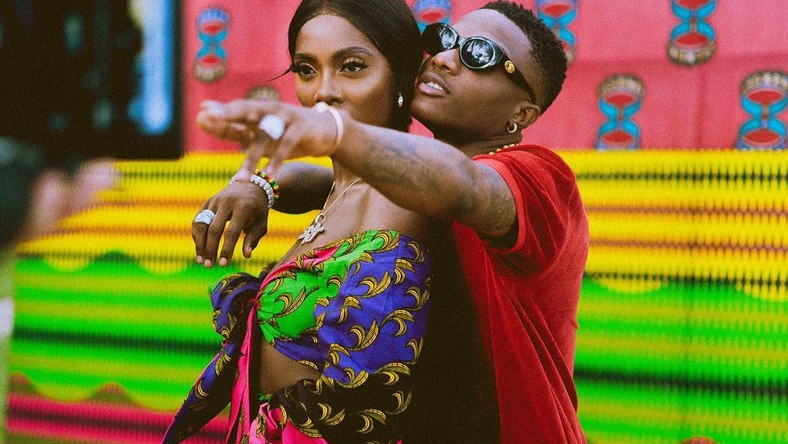 If you haven't seen the music video 'Dis Love' by DJ Spinall featuring Wizkid and Tiwa Savage, kindly do well to see it so you don't miss out.
Fans who have seen the video obviously enjoyed it as they've been sending in positive comments on it. See reactions on Instagram below.
Share your comments on this in the space below.