Toke Makinwa's Indecency Disgust The Internet Community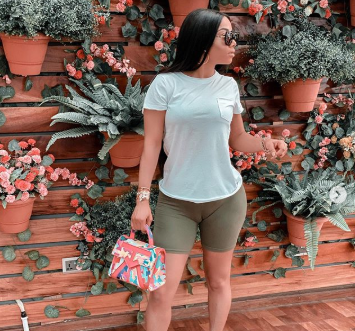 Toke Makinwa Accused Of Indecency After Showing-Off Her Cameltoe
Nigerian OAP, Toke Makinwa was accused of indecency with a racy photo she shred on social media that displayed her camel toe.
The OAP's name was all over Twitter and blogs yesterday as cautionary advice about their actions of public indecency was flying in from social media users.
Describing the photo that caused the outrage, Toke Makinwa was dressed in biker shots, a t-shirt, and sneakers to advertise one of her bags, but none of that hgot the attention of her audience.
What pulled massive attention was Makinwa's camel toe which some Nigerians claimed she intentionally wore the biker shots to show her camel toe even though she had noted that she did not see it until after she posted the photos.
A singer identified as Mr Dutch also called her out for being a bad influence on innocent young girls who look up to her.