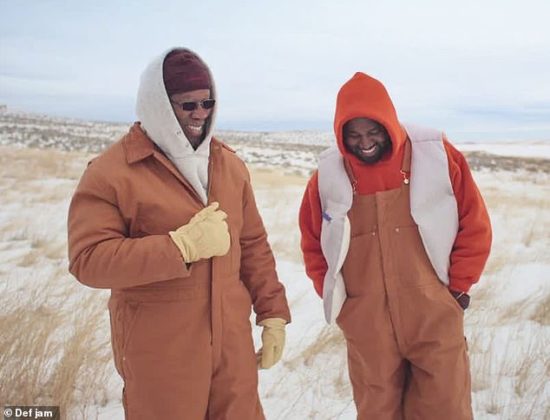 Weeks after the release of his highly anticipated chart topping album "Jesus Is King" Kanye West has released the video of "Follow God".
The video to the song in which West raps "I was screaming at my dad/He told me it ain't Christlike," features his dad Ray West.
In the video, father and son goes for a spin in an all-terrain vehicle across the snow in Kanye's $14 million dollar Wyoming ranch.
"My dad came to visit at one of our ranches in Cody, Wyoming. He talked about his live for fishing and how he would come here in the summers.
"It took me 42 years to realize that my dad was my best friend.
He asked me, 'How many acres is this?'
I told him 4000. He replied with these three words: '
A black man?'"
Watch "Follow God" below: